---
---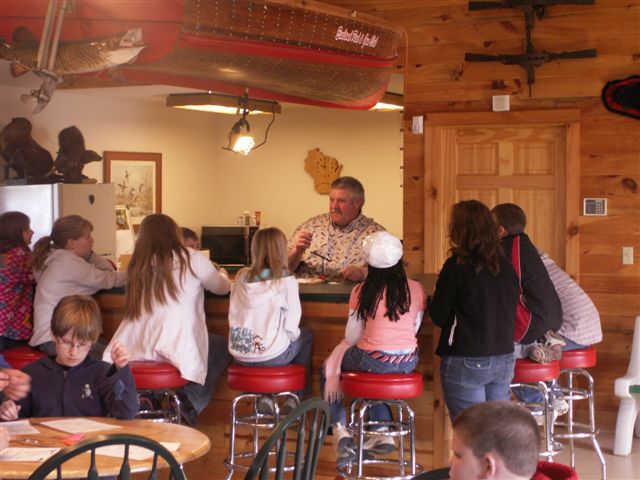 I can guess the first question that popped into your mind when you heard of the Bimbo Skunk lure was: "How did this lure get that crazy name?" On first glance it obvious why it's called a skunk, but what about the "Bimbo" part? Well, my aunt gave me the Nickname "Bimbo" when I was two weeks old and it stuck; I have never found out why.

For as long as I can remember, fishing has been my favorite pastime. My childhood memories are filled with fishing trips with my family. Sometimes that meant going to Grandpa and Grandma's cabin for a weekend and floating down the river, while other times it consisted of a one block stroll from home with my siblings to a swamp passing as the Village Beach. When I was sixteen, I awoke to find a Herter's fly-tying kit under the tree on Christmas morning. I quickly put it to use experimenting with new designs. My brother and I would frequently venture out with a handful of different flies I had tied and test them out. If the design worked well, we would use it; if it didn't, we threw it away. It was this type of experimentation that led me to the Bimbo Skunk lure. I had tried many things before the Bimbo Skunk lure and I have tried many thing since, but nothing has ever caught as many fish! When I discovered how successful the design was, I started to give it to friends and family. They reported that it was the most successful lure they had ever used on Bluegill and Crappies, and that they always significantly out-fished their friends using other baits. Word of the Bimbo Skunk lure began to spread, so I started to sell them to local bait shops I knew, with my sister packaging them. A couple local sport shops have sold them for years, with customers always reporting great success and coming back for more.

Recently, I have decided to spend my semi-retirement years tying flies and fishing. I also enjoy building fishing rods and spending time at my cabin when I get time off from tying.
---
---
Website and Logo © 2012 Brendan J. Gifford (bgiff529@gmail.com)